UPCOMING EVENTS
COVID 19 RELATED RESTRICTIONS HAVE LED TO THE SUSPENSION OF MOST OF THE FORMAL MEETINGS AND OTHER EVENTS RELATED TO THE RESIDENTIAL USE OF COMMERCIAL RESORTS IN MUSKOKA. THAT SAID, FRIENDS OF MUSKOKA CONTINUE TO WORK VERY HARD WITH POLITICAL AND LEGAL EXPERTS TO PROTECT MUSKOKA FROM UNSUSTAINABLE DEVELOPMENT. 
STAY TUNED FOR MORE INFORMATION AS WE PROGRESS.
AND PLEASE STAY HEALTHY – WE'RE GOING TO NEED YOUR HELP!
Friends of Muskoka Calendar of Important Events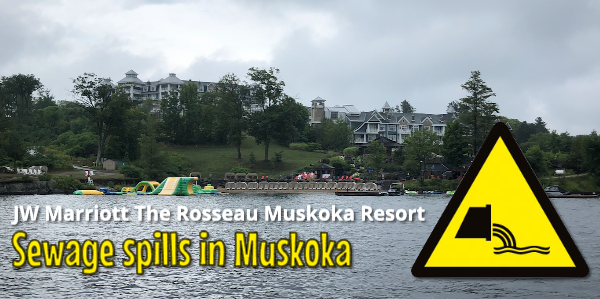 A Work Order based on issues with the sewage system at the JW Marriott The Rosseau Resort and Spa (JW Marriott) has been issued by the Ministry of Environment, Conservation and Parks (MOECP) against the owners and operator of JW Marriott.   Details of the sewage...