we need your support - please attend this meeting!
Critical LPAT hearing on legacy cottages could determine the future of residential subdivisions on Muskoka's shores – there are more than 100 other resort commercial properties at risk if the Legacy project is allowed to proceed as planned.
Feb 27, 2020 at 10:00 am at the Bracebridge District Offices  (Muskoka District Office) 
How do waterfront homes at 10x residential density benefit Muskoka?
The developer proposes to construct 43 buildings on only 470' of shoreline. Friends of Muskoka is opposing these units being used as residential cottages when zoning for one residential cottage requires a minimum of 200' of shoreline and other restrictions that protect our lakes from over-development. Allowing Legacy to distort commercial resort zoning for residential use will threaten the environment and destroy the natural character of Muskoka. 
The LPAT hearing for the Legacy Cottages development on Lake Rosseau is scheduled for 10 AM February 27th, 2020 at the District's offices in Bracebridge. Friends of Muskoka is a party to this hearing, and we need our supporters (you) to attend the meeting. Close to 80 people attended the preliminary hearing for the Lippa Pit LPAT and their support made a difference.
If you are able to attend, please fill out the form below and we will print a name badge to show your support of sustainable development in Muskoka.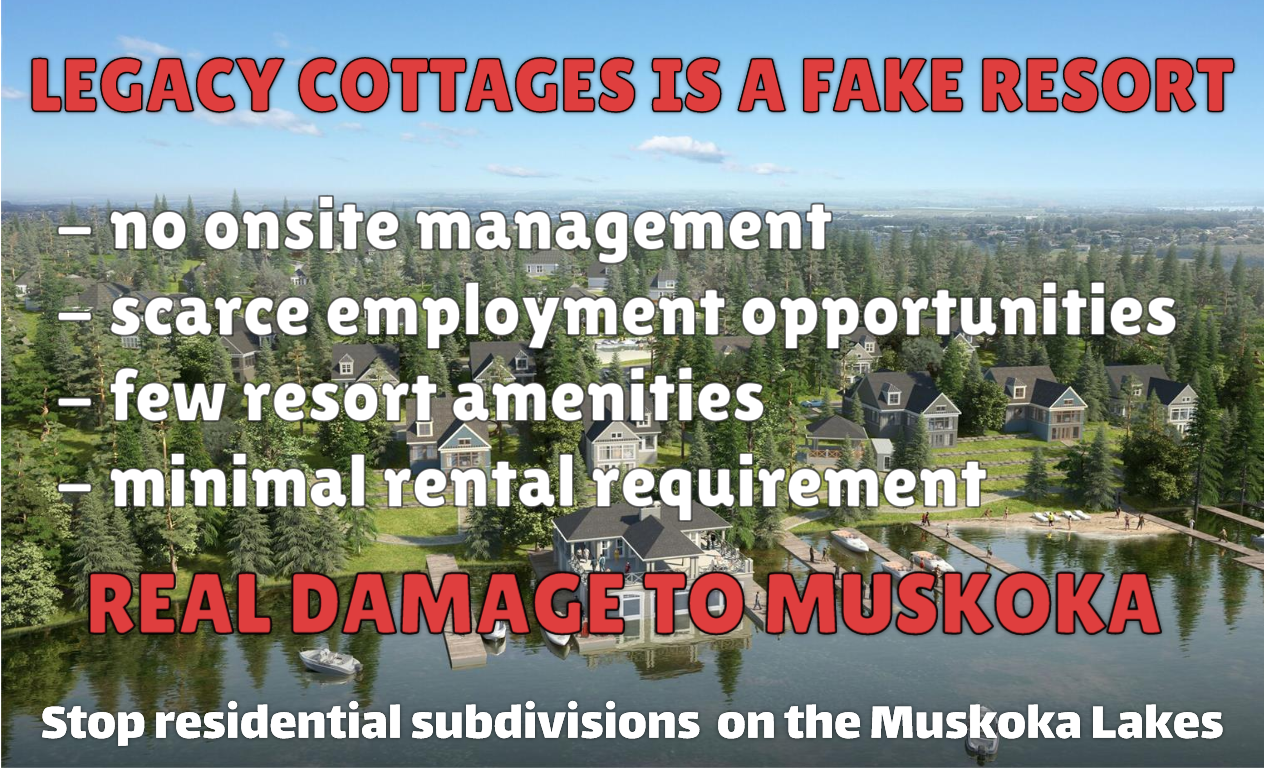 drone video of legacy site
LPAT HEARING ATTENDEE BADGES
Due to the INCREDIBLE response from our supporters, we are suspending our call for attendees while we determine if there is room to accommodate all the Friends of Muskoka at the LPAT! 
Thanks so much for your support!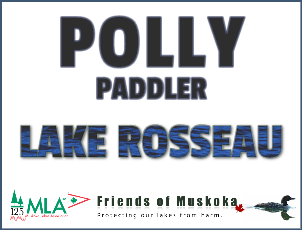 partners
Friends of Muskoka are working with many environmental, cottage and lake associations across Muskoka. We want to make special mention of our partners at the Muskoka Lakes Association and Safe Quiet Lakes for their tireless work to protect Muskoka and their advocacy for an environment first development philosophy across the district.