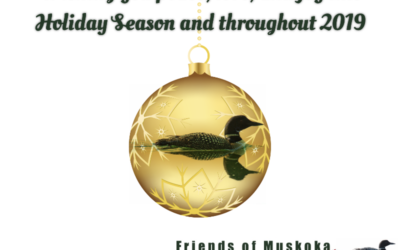 The Friends of Muskoka Board thanks you for your tremendous support this year, and wishes you and your families the very best for the Holiday Season and the New Year!
drone footage of former Lakeside Lodge property
The Legacy Cottage plan to build 43 residential lots on 470 feet of Lake Rosseau has been put on hold by the Township of Muskoka with an Interim Control By-Law until proper impact studies can be completed in Minett to assure no harm will come to the Muskoka Lakes. This fantastic outcome was the result of work done by the volunteers at Friends of Muskoka, partner associations across the Muskoka Lakes and concerned Muskoka residents. Well done!