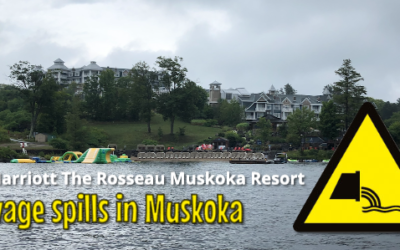 A Work Order based on issues with the sewage system at the JW Marriott The Rosseau Resort and Spa (JW Marriott) has been issued by the Ministry of Environment, Conservation and Parks (MOECP) against the owners and operator of JW Marriott.   Details of the sewage...
drone footage of former Lakeside Lodge property
The Legacy Cottage plan to build 43 residential lots on 470 feet of Lake Rosseau has been put on hold by the Township of Muskoka with an Interim Control By-Law until proper impact studies can be completed in Minett to assure no harm will come to the Muskoka Lakes. This fantastic outcome was the result of work done by the volunteers at Friends of Muskoka, partner associations across the Muskoka Lakes and concerned Muskoka residents. Well done!