UPCOMING EVENTS
MONDAY, JULY 1, 2019 CLEVELANDS HOUSE | MINETT
MUSKOKA LAKES CANADA DAY EVENT HOSTED BY THE MAYOR & TOWNSHIP OF MUSKOKA LAKES
All proceeds from the event will go towards Andy's House Hospice in Port Carling and victims of the 2019 Muskoka Flood.
More information on the event and sponsorship opportunities is available here.
Friends of Muskoka Calendar of Important Events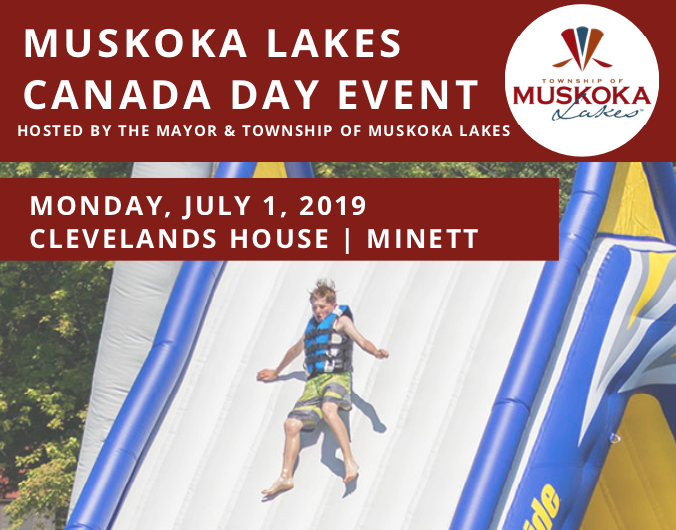 ALL PROCEEDS FROM THE EVENT WILL GO TOWARDS ANDY'S HOUSE HOSPICE IN PORT CARLING AND FLOOD VICTIMS. For more information and sponsorship opportunities, click here.