April 23/24 OMB Hearing re: Villas of Muskoka & Mist Condo/Residential Appeal POSTPONED*. 
*Continue to check back here for latest updates.
Council Chamber – District Municipality of Muskoka, 70 Pine Street, Bracebridge, Ontario P1L 1N3
The application for Villas of Lake Muskoka has been taken to the OMB by the developer who is arguing that the District does not have the right to control 'USE' via a condominium agreement (eg. should not dictate how many weeks an owner of a condo unit can stay in his unit). Friends of Muskoka representatives have applied for party status and will be arguing our position at the hearing.  The MLA's legal counsel has also submitted an opinion that the units must be in a rental pool year-round since this is a commercial resort property. The Township of Muskoka Lakes (TML) obtained a legal opinion which they claim disagrees with this. At the TML Committee of the Whole on January 16, 2018, we argued that we should be given their opinion — we await their decision. We will be canvassing our supporters to attend the hearing, even for a portion of it, to reinforce the community's support, and will keep you informed as to how this issue progresses.
May 24, 2018 District PEDC OP Review (Date may change).
Council Chamber – District Municipality of Muskoka, 70 Pine Street, Bracebridge, Ontario P1L 1N3
WE NEED YOUR HELP (again!). At the February District Planning and Economic Development Committee (PEDC) meeting, Committee asked staff to defer until May bringing forward options to move forward with the District OP review. This will be a very significant meeting as Committee will discuss and recommend what additional work needs to be done before a final draft of the plan is prepared. It will be an opportunity for us to once again let politicians know that we are against residential use on resort commercial properties, including the resort village of Minett. We are supportive of additional studies (economic, environmental, recreational lake capacity, etc.) BEFORE policies are set in stone so that we can determine the best way forward for Muskoka.
We will be asking you to write letters to councillors and planners and to attend this meeting – date TBD. We will provide additional information as soon as we have it.
Friends of Muskoka Calendar of Important Events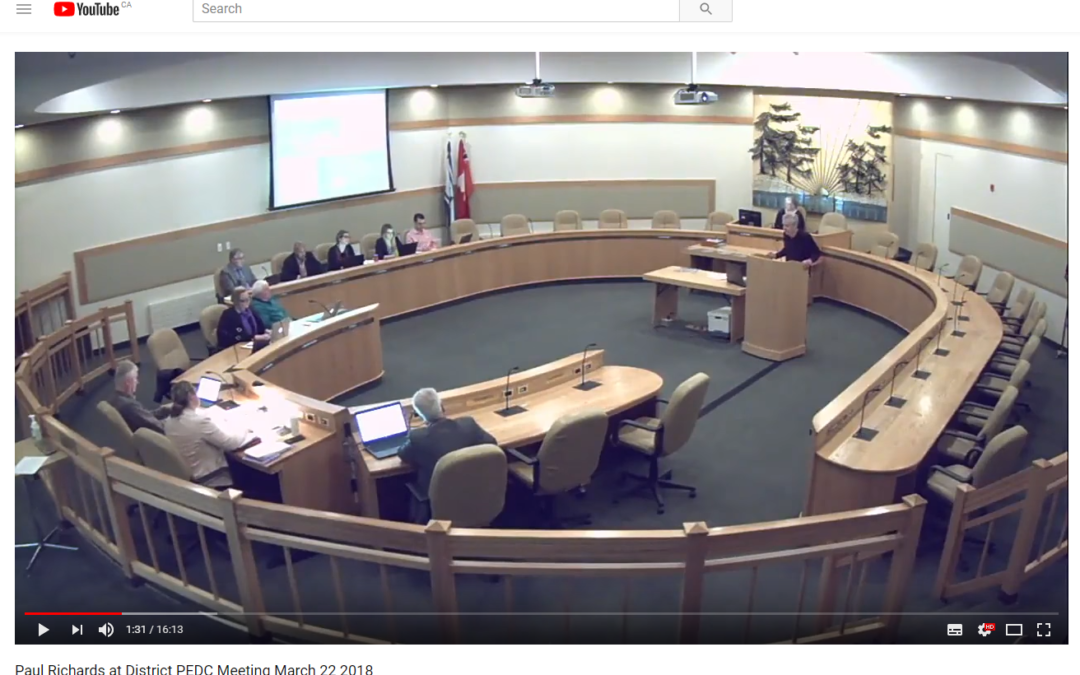 Paul explains the "switcheroo" to the District PEDC: "Let's look at the switcheroo. Legacy applied for a site plan approval. It was applied for in September 2017 and granted. Let me read you one of the clauses that they agreed to in writing and signed. 'The owner...