UPCOMING EVENTS
CRITICAL LPAT HEARING ON LEGACY COTTAGES ("HOUSES") COULD DETERMINE THE FUTURE OF RESIDENTIAL SUBDIVISIONS ON THE SHORES OF THE MUSKOKA LAKES
Feb 27, 2020 at 10:00 am at the Bracebridge District Offices  (Muskoka District Office)
WE NEED YOUR HELP – PLEASE ATTEND THIS MEETING!
The LPAT hearing for the Legacy Cottages development on Lake Rosseau is scheduled for February 27th, 2020 at the District's offices in Bracebridge. Friends of Muskoka is a party to this hearing, and we need our supporters (you) to attend the meeting. Close to 80 people attended the preliminary hearing for the Lippa Pit LPAT and their support made a difference.
The developer proposes to construct 43 buildings on only 470' of shoreline. Friends of Muskoka is opposing these units being used as residential cottages when zoning for one residential cottage requires a minimum of 200' of shoreline and other restrictions that protect our lakes from over-development.
Friends of Muskoka Calendar of Important Events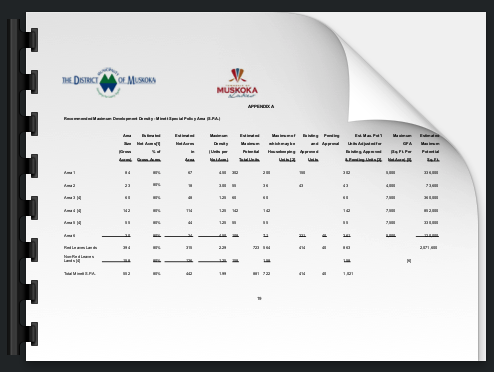 The Minett Joint Policy Review Steering Committee (MJPRSC) has been tasked with making recommendations concerning appropriate development in Minett. The Township of Muskoka Lakes (TML) is holding a special Committee of the Whole (COW) meeting on January 24, 2020 at...