UPCOMING EVENTS
Wednesday, Oct 16 – 18, 2019 Legacy Cottages LPAT Hearing
Township of Muskoka Lakes (Municipal Office)
1 Bailey St, Port Carling, ON P0B 1J0
Very important hearing to decide on the intended use of Legacy Cottages on Lake Rosseau. Friends of Muskoka is a party to this hearing, since we oppose the proposal to build 43 year-round residential cottages on 470' of shoreline on a property that is zoned for a commercial resort.
The LPAT decision here could have a ripple effect across Muskoka as other commercial resorts wait to see if they will be allowed to build similar high-density residential developments on the Muskoka Lakes. 
Stay tuned for more information on the upcoming hearings and on how you can make sure that your voice is heard. 
Friends of Muskoka Calendar of Important Events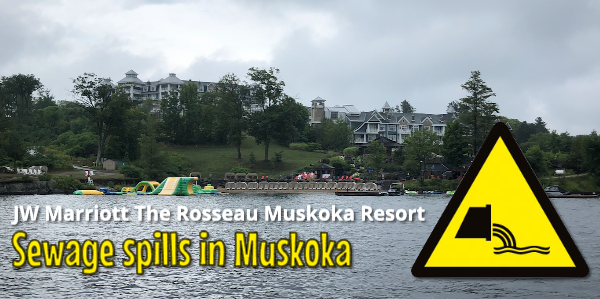 A Work Order based on issues with the sewage system at the JW Marriott The Rosseau Resort and Spa (JW Marriott) has been issued by the Ministry of Environment, Conservation and Parks (MOECP) against the owners and operator of JW Marriott.   Details of the sewage...